Automatically Let Users With Your Domain Join the Organization
ℹ️ Note: In order to automate joining, you have to be an Owner of the organization.

Instead of adding each member of your company manually to the Y42 Platform, you can automate the joining process depending on a specific email domain. That way, everyone with an email in the form name@your-company.com is able to join your organization on the Y42 Platform.
Step by Step:
In the main navigation, click on the Admin tab.
In the Admin Navigation, choose the General tab.
In the Automatic Joining box, click on the slide bar to enable automatic joining.
Add your company's domain into the box and click Save Changes.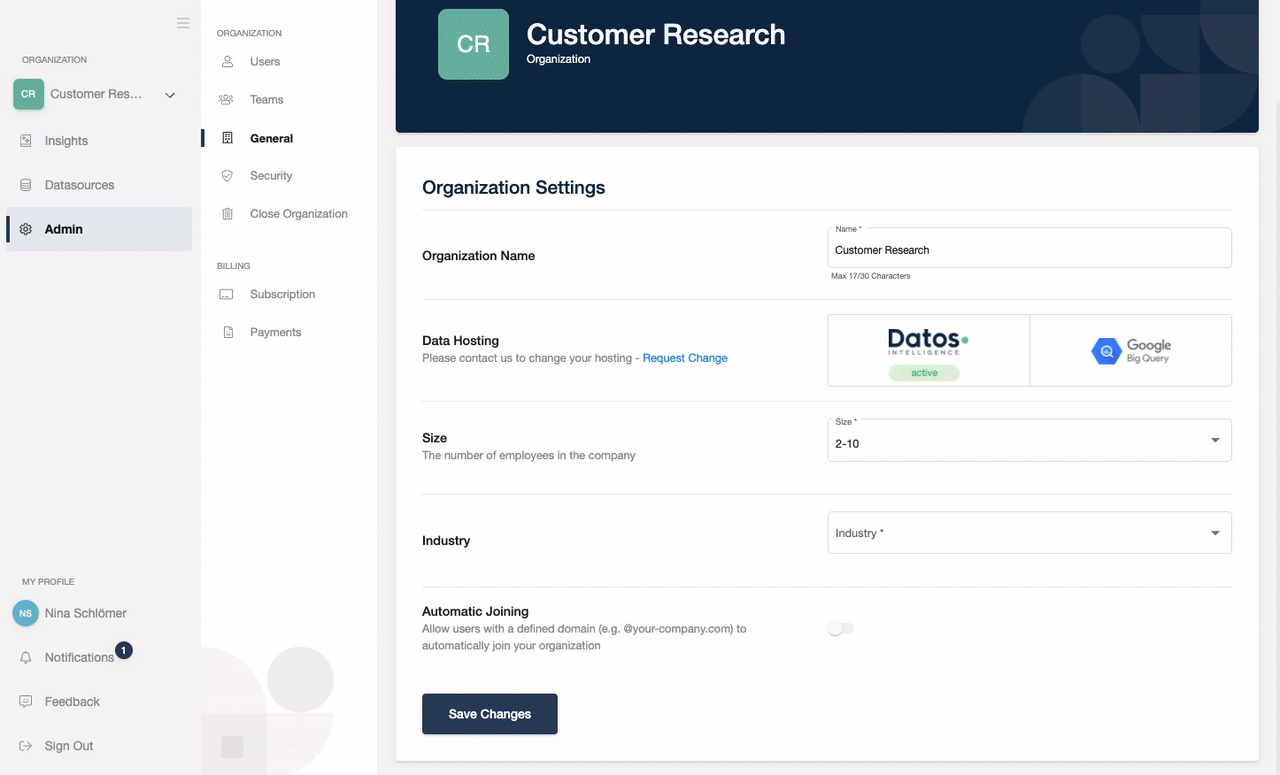 Was this article helpful?