Y42 Canvas Sidebar - Features Overview
Shapes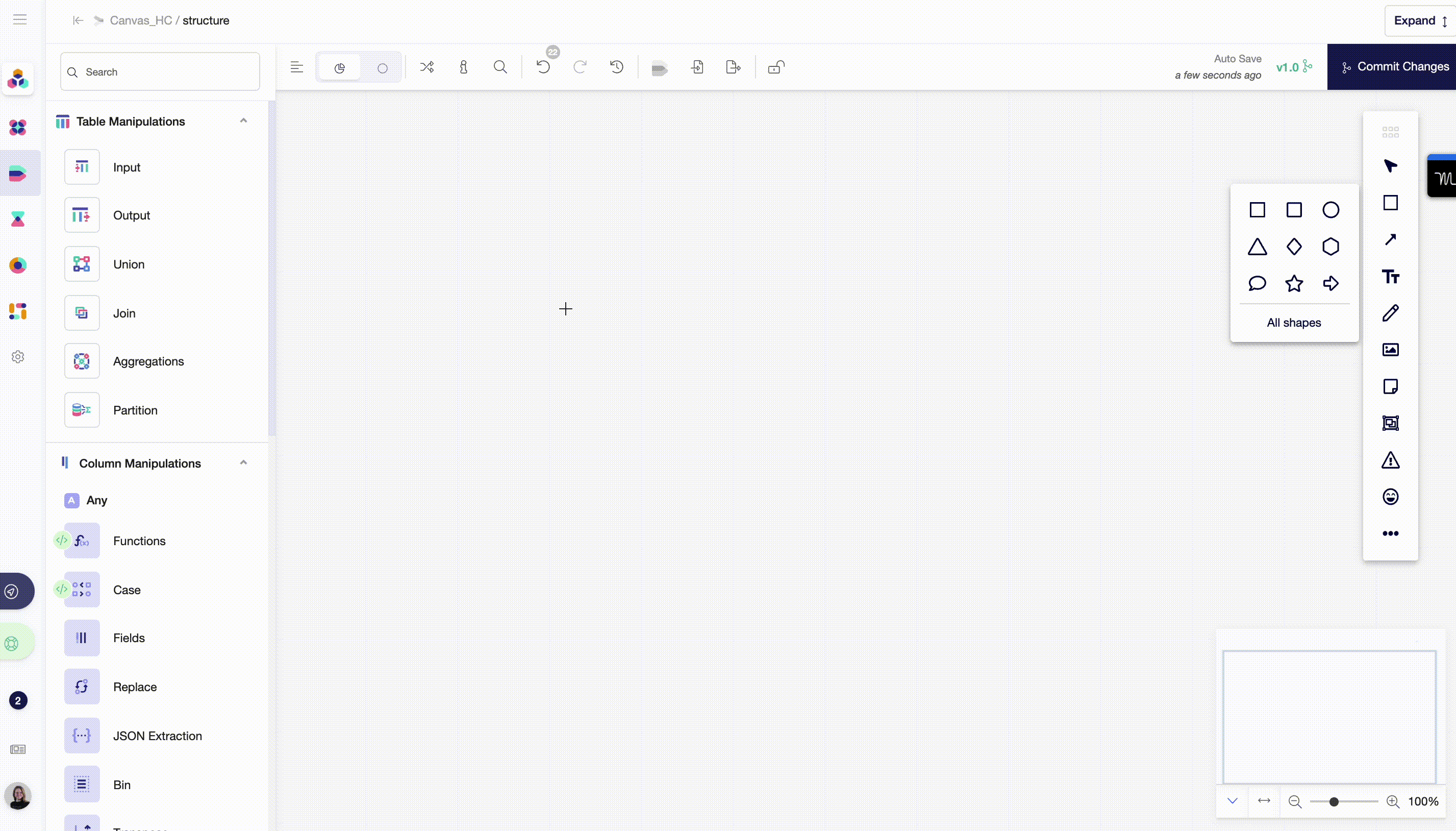 Shapes are elements that enable highlighting of important parts of the schema.
To

create a shape

, click on the second icon of the Canvas Sidebar. You can directly create a shape on an empty area or first choose a shape. The default option is always a rectangular figure, or the last figure used within a current session.
To

duplicate a shape

, the most efficient way is to use keyboard shortcuts Command + C and Command + V (Ctrl + C, Ctrl + V).

To

delete a shape

, you should first select it, and then delete through a top bar, or simply by pressing a "delete" key.
You can also change a shape's size, position, layer (front or back), borders, color, transparency level and shadow - everything you need to make your report stand out.
Connectors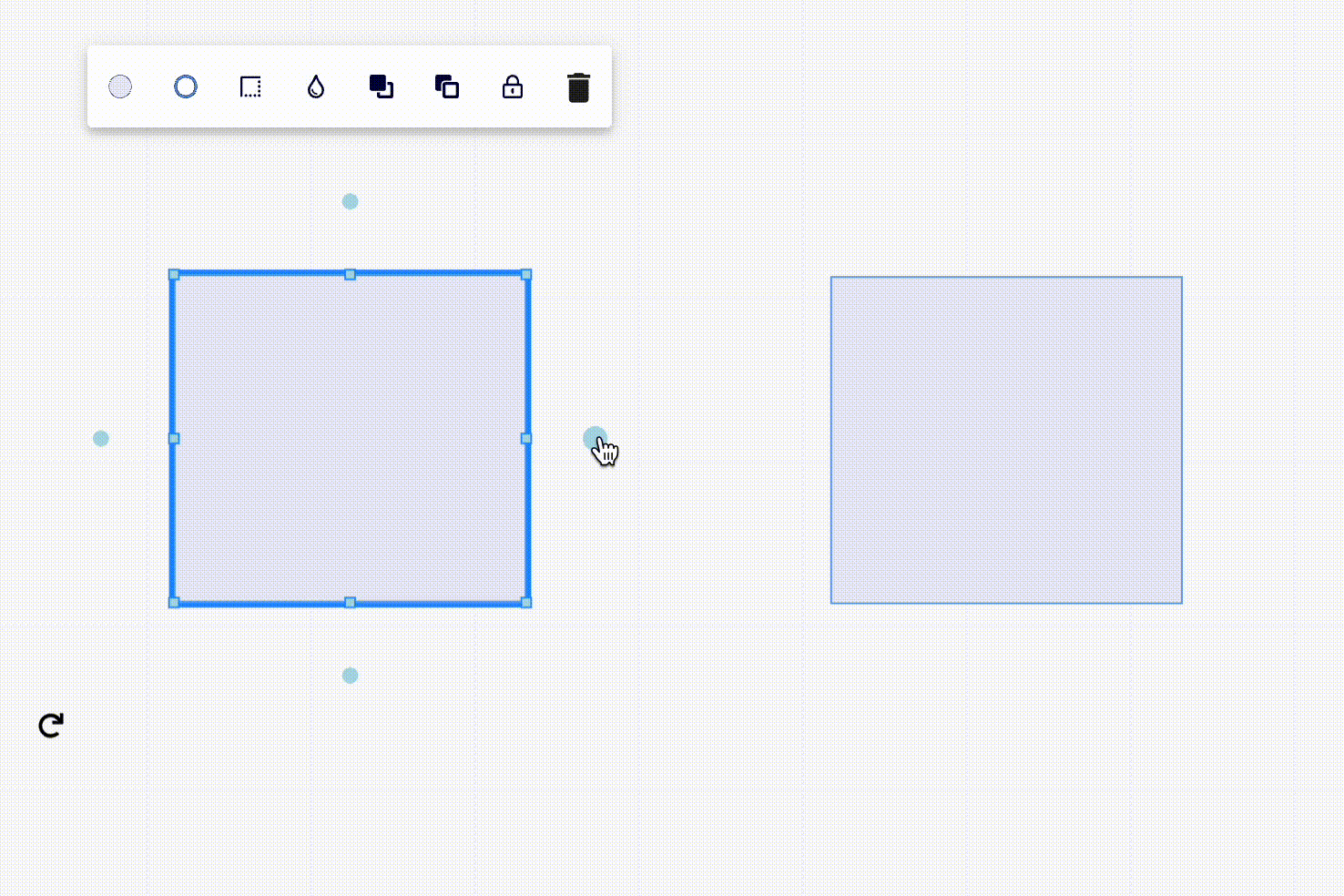 Connectors are elements that help to communicate relationships and dependencies between objects.
Text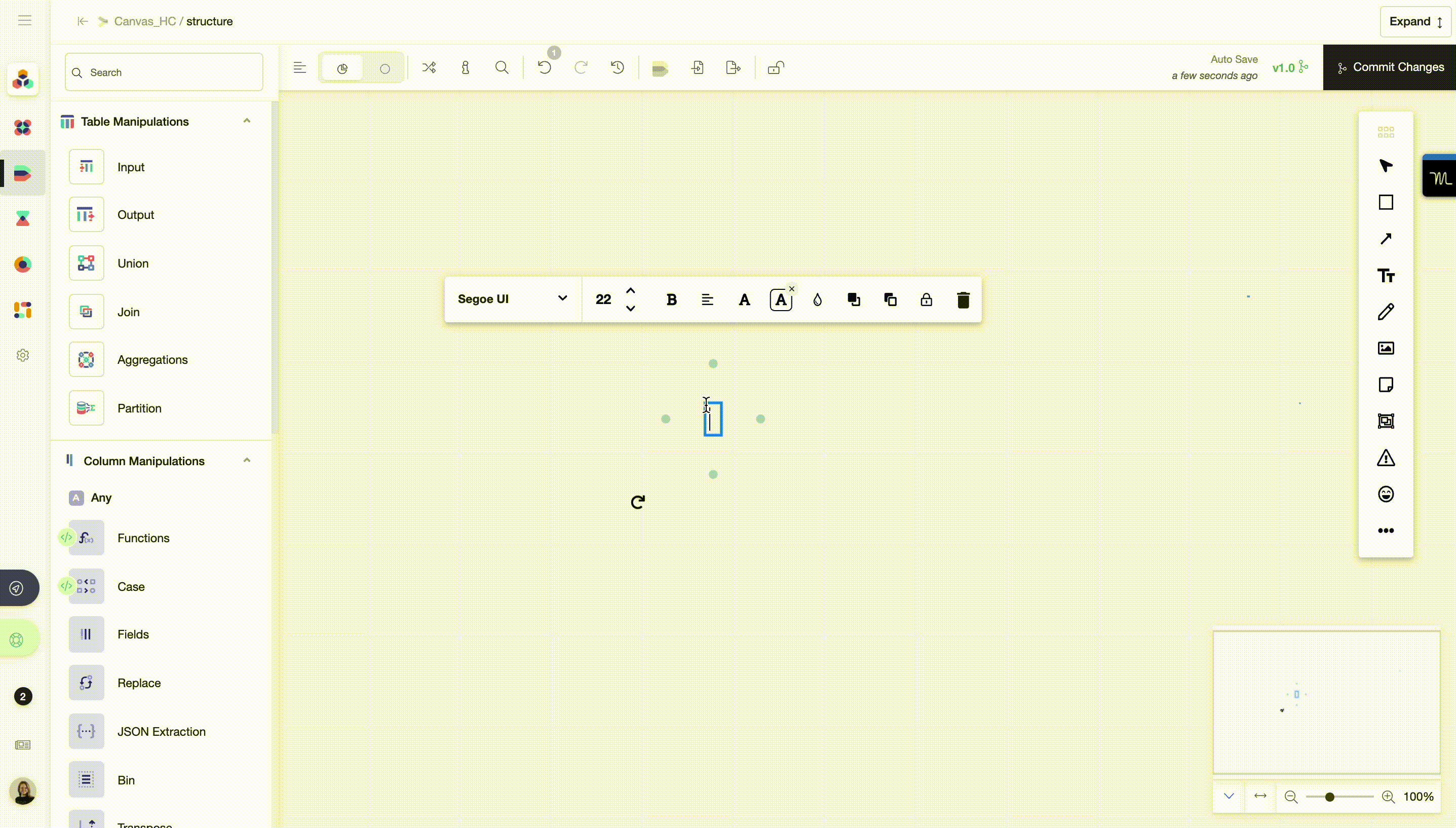 Texts are fields that allow users to leave comments and notes.
Pen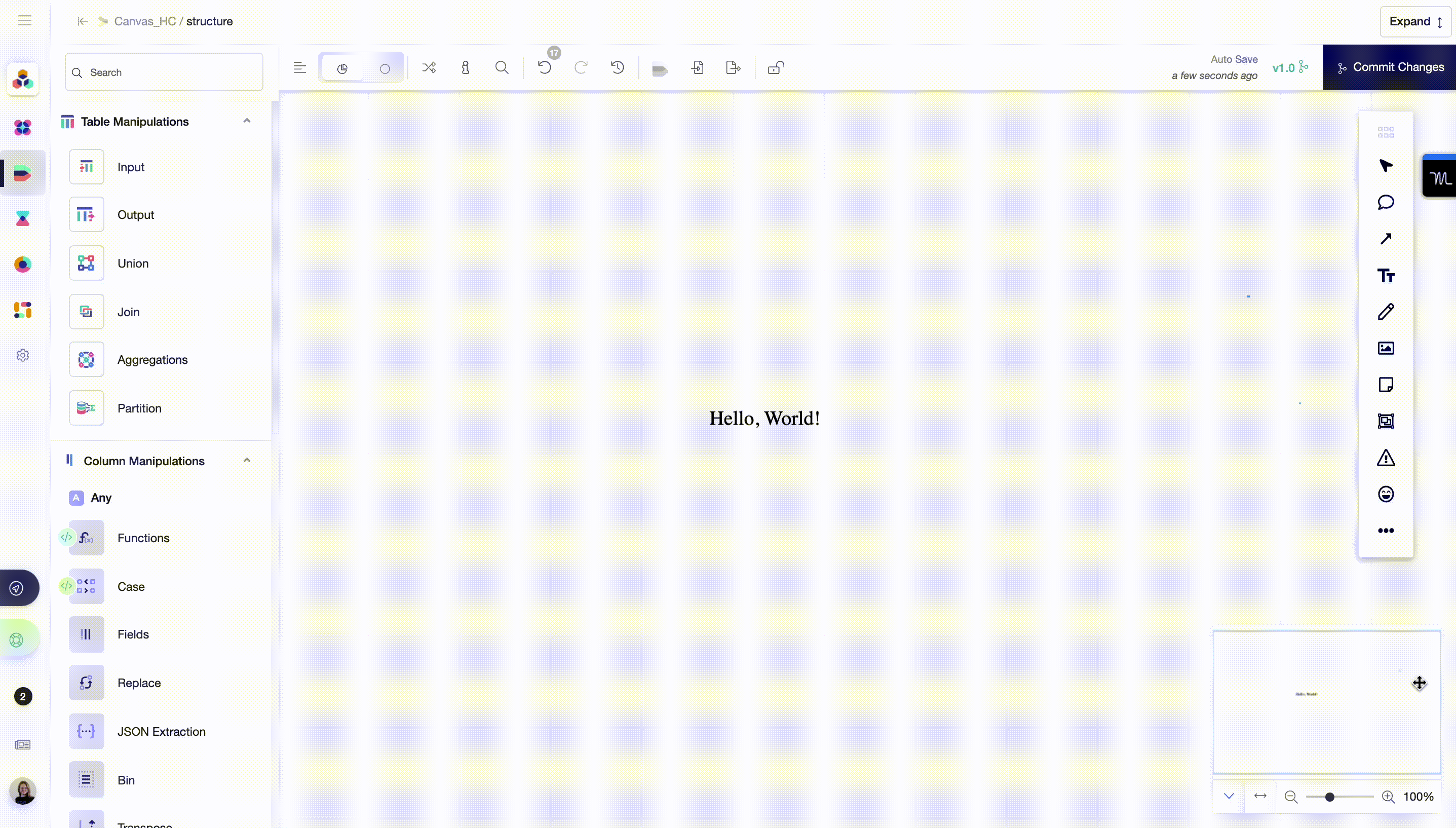 Draw is a freehand pen for more flexible and creative shapes.
Upload image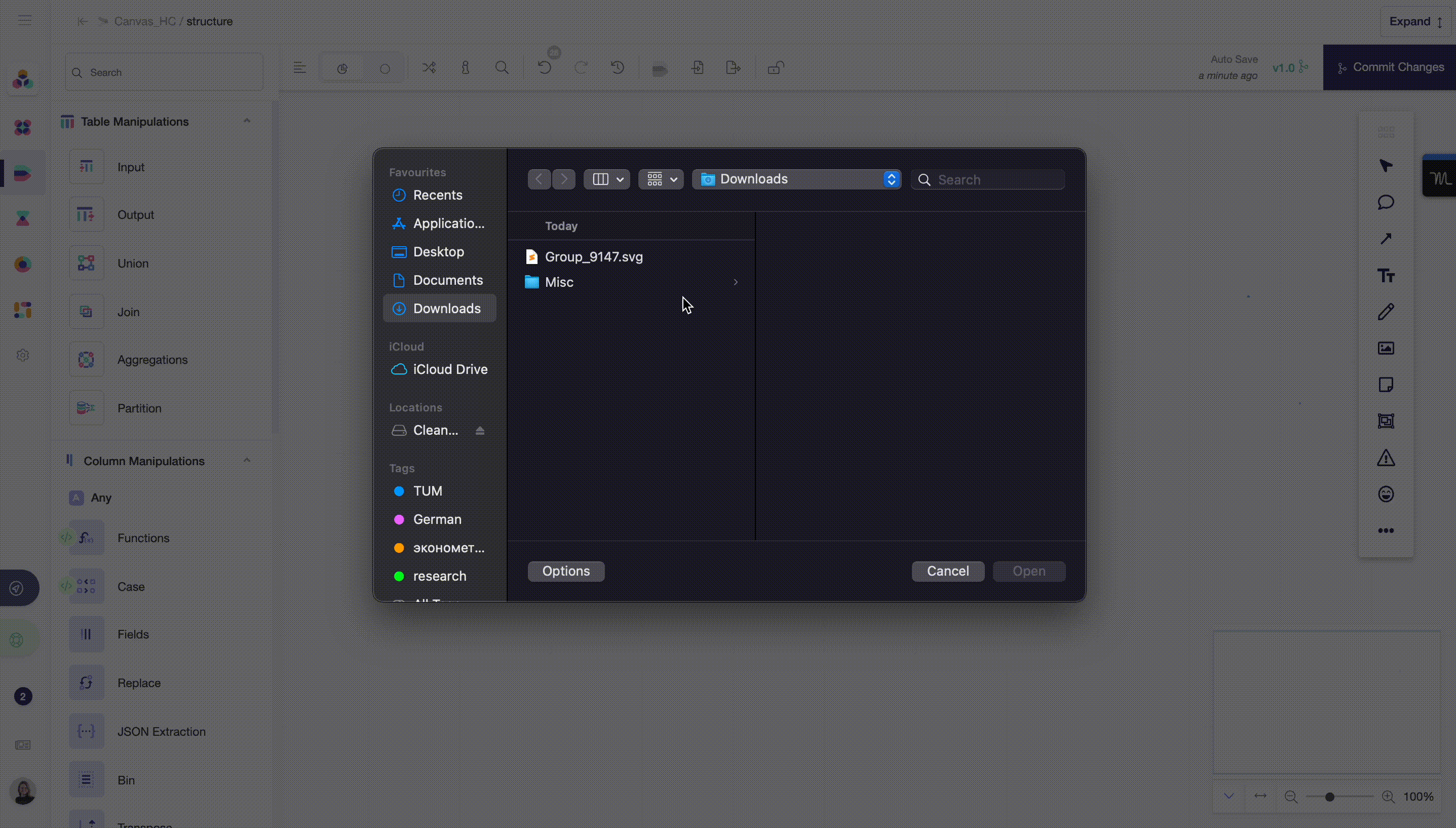 With this function, you can share images such as icons, logos, and memes within your reports. You can also add screenshots of options you chose within nodes, so that you don't have to open them over and over again.
Sticky notes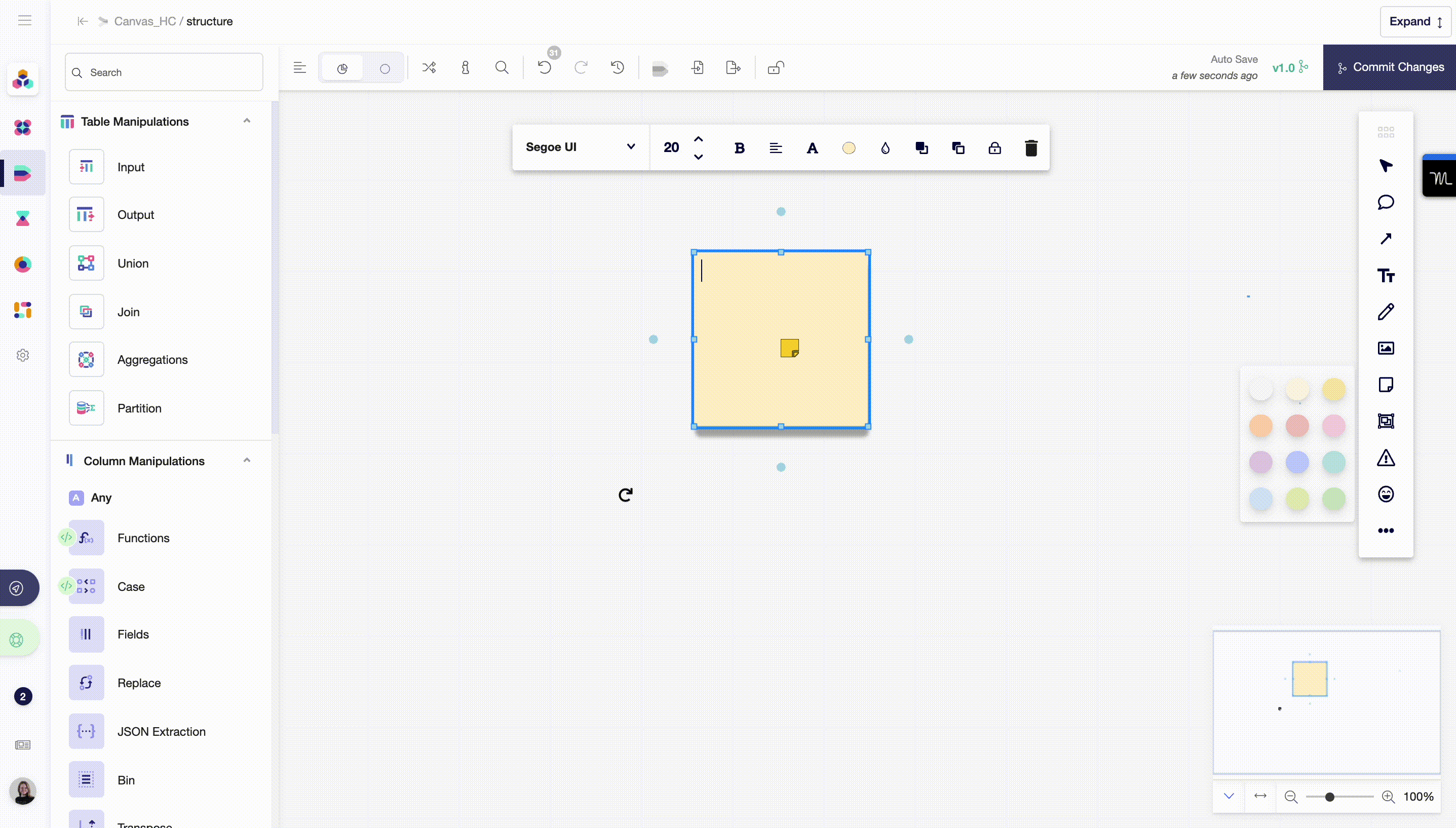 Sticky nodes are an easy way for leaving notes for others or yourself.
Group nodes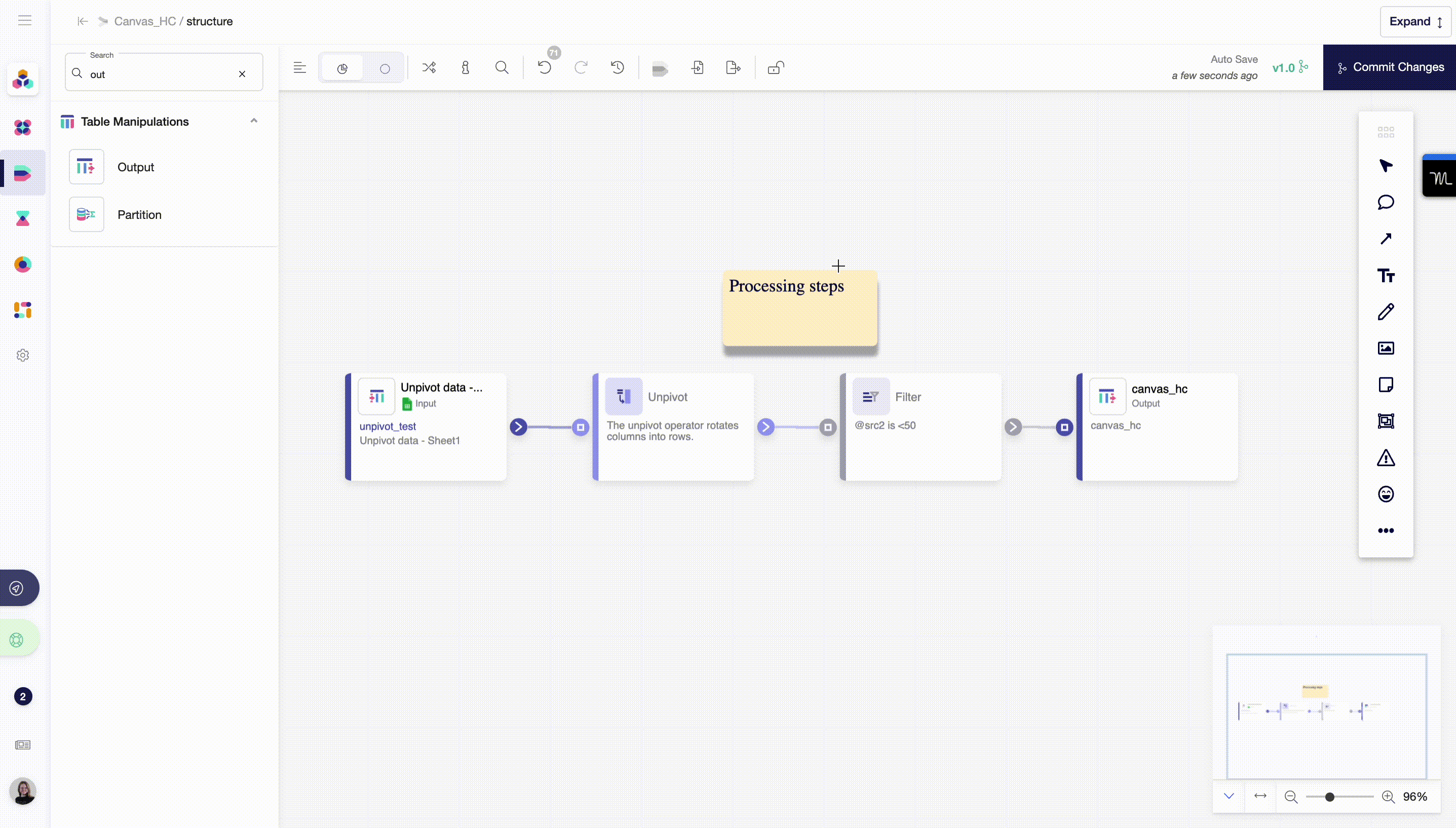 Group nodes is the function for clustering nodes that relate to the same group. With this function, your Canvas will be tidy and organized.
Attention node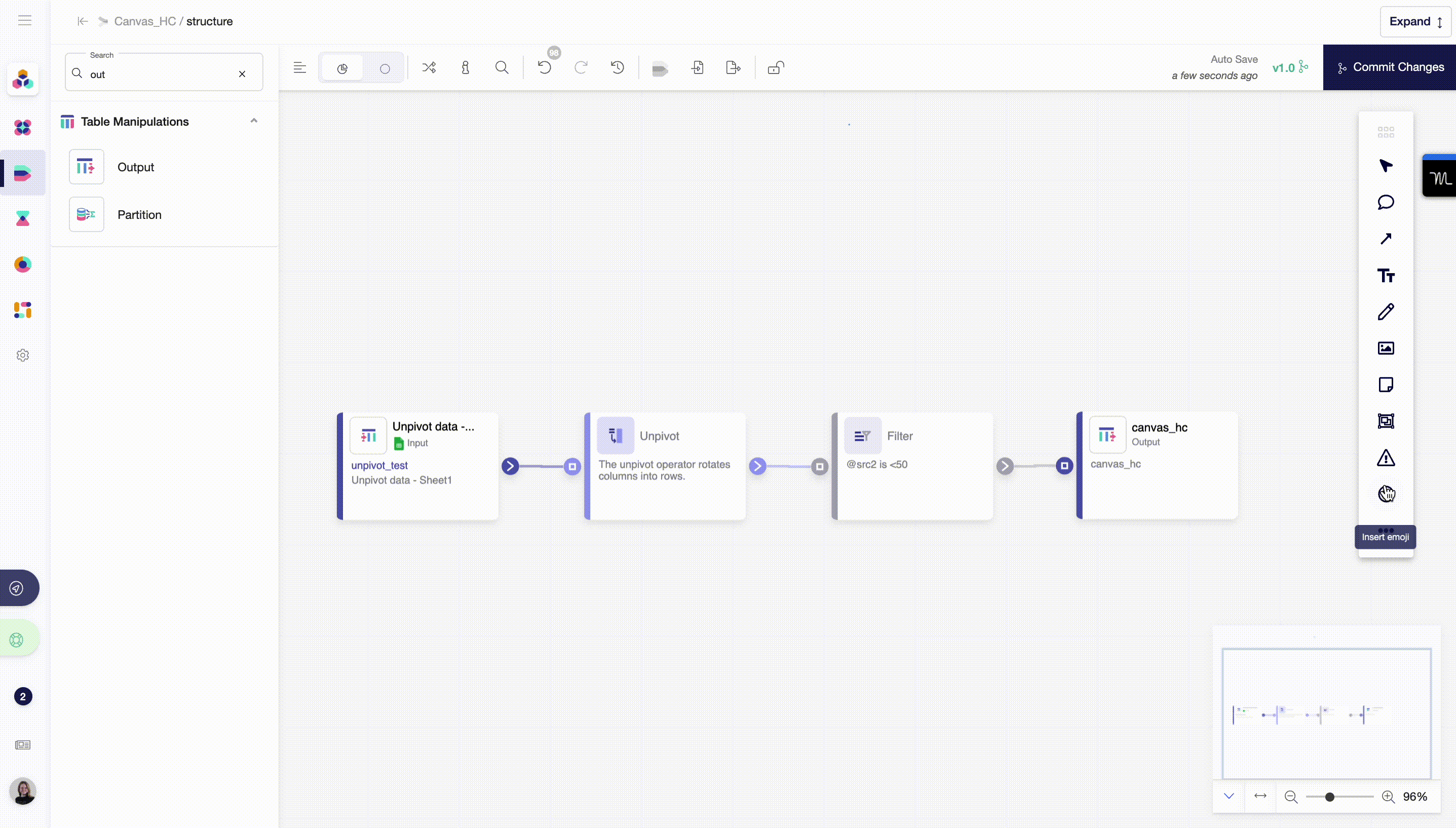 Attention node is an element that draws the attention of everyone to a certain part of the schema - whether it is a mistake, change, or important part of the modelling process.
More
Show grid

- for changing a layout.
Snap objects

- for aligning objects.
Download as PNG - for creating and sharing reports with other stakeholders. Available in two modes: full schema view and a screen view
Was this article helpful?