All question types can be personalized to fit your needs by hovering over the question title and click the Gear Icon to add custom functionality. In the same panel, you can also copy or delete a question.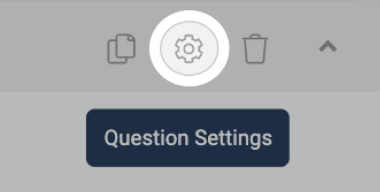 Multiple Choice Question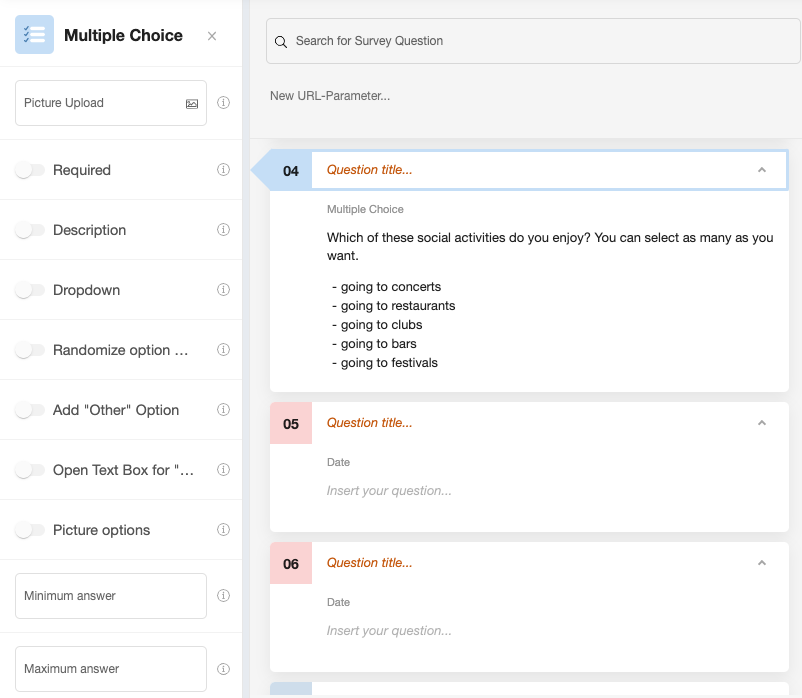 This question type allows your participants to select multiple of the presented alternative answers. You can add the title (the index of your question, it is not showed to the public), the question you would like to ask your customers and the options the participants can choose. Clicking on the Gear Symbol, you will have the option to
upload a picture,
add a descriptionfor the question,
make the question required,
transform the question alternatives in drop down mode,
randomize the order of the options,
add "Other"option and add a text box for other input,
add a picture for every alternative,
define the minimum and maximum amount of options the participant can select.